Special post-Thanksgiving promotions offer big savings at these exotic properties
One island, one resort offers up plenty of private space and a limited number of guests. For many, these dream destinations are worthy of the trip of a lifetime. And for a very limited time, planning a vacation to these idyllic islands will yield significant savings. Here are some of the indulgences that await during the Black Friday/Cyber Monday sale. Treat yourself to an exotic island getaway.
Coco Collection, Maldives
Comprised of two different boutique island resorts, Coco Bodu Hithi and Coco Palm Dhuni Kohlhu, of the Coco Collection creates a unique Maldivian experience ranging from lux amenities to eco- forward initiatives for guests to indulge in during their stay. The resorts are providing an opportunity for guests to save on their getaway to the Maldives with an amazing discounted rate of 50% off on bookings made between Friday, November 26 to Monday, November 29, 2021. Offer available for stays between May 1, 2022 to July 31, 2022. No minimum booking necessary, blackout dates apply. Use code BLACKFRIDAY when booking this special offer on www.cococollection.com.
Cayo Espanto, Belize
Cayo Espanto, a barefoot lux private island resort off the coast of Belize, is offering guests a free airfare credit (up to $750 per person) with the booking of a seven night stay this Black Friday through Cyber Monday. Travelers looking to take advantage of this offer must complete their booking online at https://aprivateisland.com/ between Friday, November 26 and Monday, November 29, 2021. Booking code is not required; all reservations made during this timeframe will receive airfare credit with confirmation. Travel deal valid on new bookings only and may not be combined with any other offers. Blackout dates apply and reservations are based on availability.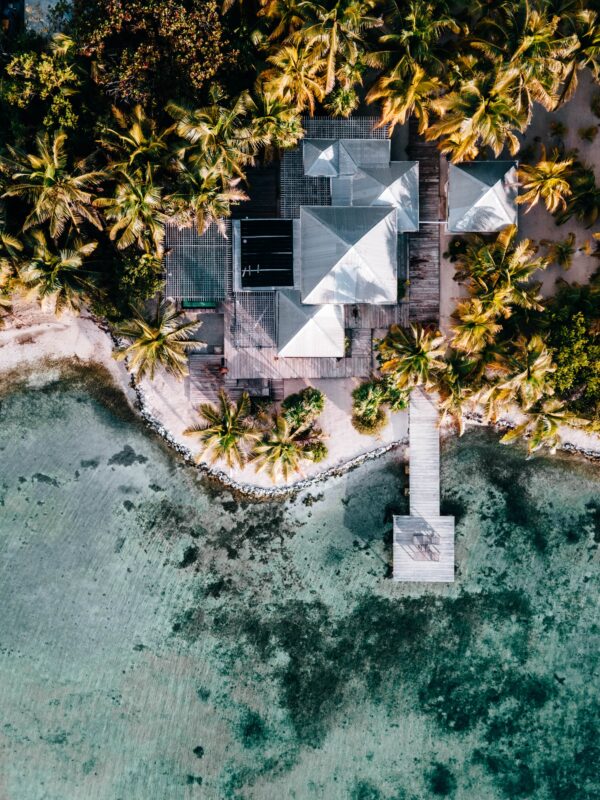 Scrub Island Resort, Spa & Marina, British Virgin Islands
Named after its location on Scrub Island, the serene 230-acre private-island haven is located one mile east of Tortola in the British Virgin Islands. It features 52 guest accommodations as well as a collection of two-, three- and four-bedroom villas, Ixora Spa, world-class restaurants, three private beaches and a 55-slip marina, is offering a savings of 25% for four-night nights along with a $50 resort credit for visits December 1, 2021 through Sept. 20, 2022. Must book November 26 to November 29, 2021 with promo code FOO. Visit https://www.scrubisland.com/online or call 877- 890-7444.
Saba Rock, North Sound, British Virgin Islands
The all-new Saba Rock is the ultimate resort destination in the British Virgin Islands with onsite amenities like snuba, diving, kiteboarding, island tours, spa and more. The one-acre island, which just reopened following a complete luxury rebuild following damage sustained from Hurricane Irma, is offering guests the opportunity to save up to 40% on a three-night stay or more from Black Friday through Cyber Monday. Available for bookings made November 26 to November 29, 2021 for stays November 30, 2021 through February 15, 2022. The offer can be booked at www.sabarock.com using promo code BLKFRI. Blackout dates apply.
Hawks Cay Resort, Duck Key, Florida Keys
Florida's destination resort sits halfway between Key Largo and Key West along the Atlantic Ocean. The 60-acre property offers 177 guest rooms and 250 villas, a marina, six restaurants, five pools, kids and teen clubs and a spa. Active guests enjoy diving, fishing, kayaking, kite boarding, paddle boarding, tennis and more. The resort is offering a full week for travelers to save big on their next Florida Keys vacation. Book from November 22 to 30, 2021 and receive a 30 percent discount on two nights or more in the hotel or three nights or more in a villa with promo code CYBERW. Reservations are valid on stays from November 28, 2021, through October 31, 2022. To book, visit www.hawkscay.com