There's no better place than the Caribbean to celebrate food. The scenery is idyllic, and the culture is diverse and fascinating leading to a culinary explosion of flavors from Spain, India, Africa, Asia, and Britain. Combine the local culinary scene with a host of international chefs and you've got an amazing food fiesta.
More events are being announced daily. Keep checking with us for updates.
Cayman Cookout Grand Cayman, Cayman Islands
January 12-16, 2023
After a two-year hiatus the Ritz-Carlton, Grand Cayman will once again host the long weekend event that got its start in 2008. Celebrity Chef Eric Ripert will be at the helm presenting a variety of events and experiences. The roster of top chefs, wine, and spirit experts invited include Andrew Zimmern, Tom Colicchio, Jennifer Carroll, Adrienne Cheatham, Aldo Sohm, Antonio Bachour, Daniel Boulud, Dominique Crenn, Emeril Lagasse, José Andrés, Kristen Kish. Back in the line-up are the signature events as well as a series of lunches and dinners paired with spirits, a focus of this year's festivities. Mingle with chefs at Beach Bash, Barefoot BBQ, and Rum and Robusto, and sign up for demonstrations and tastings.
For more information: www.caymancookout.com Hotel packages start at $1,724 per night for two and include accommodations, a breakfast buffet, and tickets to signature Cookout events and parties. www.ritzcarlton.com
Taste of St. Croix, St. Croix, USVI
April 20, 2023
Now in its 23rd year, the brainchild of two local restaurateurs, the Taste of St. Croix is a much-loved event showcasing local talent and cuisine while helping to promote what St. Croix is known for, its hospitality. Proceeds help foster up and coming chefs, farmers, and caterers. Participants can enter judging for appetizers, entrees, local fare, desserts, and more. The one- night event will offer tastings from over 60 restaurants, chefs, cooks, caterers, and farmers with businesses on the island. It's a night of socializing, tasting, and acknowledging that comes together under one roof. Rum distilleries, winemakers, and beer breweries will be on hand to fill glasses throughout the night of mingling, tasting, and experiencing the culture of St. Croix. To book your tickets: https://www.tasteofstcroix.com/
Anguilla Culinary Experience Anguilla
May 3-6, 2023
Anguilla showcases chefs from the island as well as hosts famed chefs from around the globe at the second annual epicurean festival in early May. The Anguilla Culinary Experience will take place at several world-class resorts and luxury villas as well as designated restaurants. Guest chefs will team up with local talent to host Prix Fixe menus where Anguilla's farm-to-table and sea-to-table ingredients will be presented. The event kicks off on Wednesday, May 3 at Aurora Anguilla Resort & Golf Club where chef Michel Greggio and co-chefs will host a taste of all six restaurants located at the resort. Chef's multi-course dinners, cooking demos, and tasting menus will move throughout island locations. Activities include hikes, harvesting salt, and making Johnny Cakes and the final day culminates with a traditional Anguillan beach barbeque. A portion of the ACE proceeds will support culinary training for young Anguillans. For more information and tickets visit: https://anguillaculinaryexperience.com
Cashew Festival and Agriculture Show Crooked Tree Village, Belize
May 11-12, 2023
Every year this small village in the interior of the country hosts the Cashew Festival where farmers and artisans showcase these drupes in various forms. Just like the almond and pistachio, the cashew is classified not as a nut but as a drupe because of its fleshy outside and shell covering the seed inside. Call it a nut if you want. Here, you can try cashew wine, cashew jelly, and pastries and pies filled with cashews. You'll see how local chefs use cashews in cooking demonstrations, and cashew roasting and learn how the farmers grow and harvest this highly regarded local crop. To find out more: https://www.travelbelize.org/event/cashew-festival-agricultural-show/
Grenada Chocolate Festival Grenada
May 17-21, 2023
Grenada, known as the spice island, is also home to cocoa plantations and is quickly becoming the center of chocolate production in the Caribbean. With five chocolate tree-to-bar companies making incredible Grenadian chocolate, you'll want to load up on bars to take home. At this event, chocolate lovers will follow the journey of cacao growing, to roasting and into bars. There will be tastings, journeys, stories, and hands-on opportunities to make your own. For more information: https://www.grenadachocolatefest.com/
Pineapple Festival Gregory Town, Eleuthera Bahamas
June 2-3, 2023
Celebrating the sweetest pineapple in the world, Eleuthera will host its annual homage to the syrupy fruit. There will be pineapple eating competitions, cooking demos and recipe contests, music, games, and of course a Junkanoo parade. The festival pays tribute to the farmers who work to grow and harvest these juicy fruits year after year. Try local food made with pineapple and pineapple deserts, plait the pineapple pole, tour the pineapple farms and check out local crafts. For details: https://www.bahamas.com/events/pineapple-festival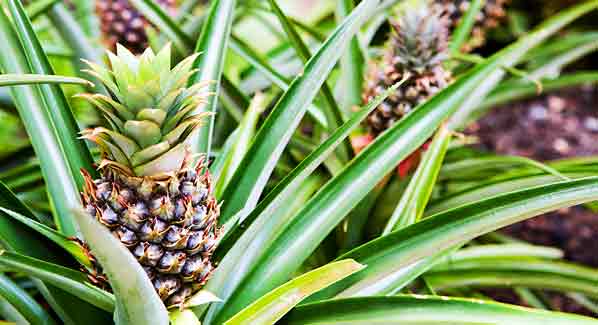 Nevis Mango Festival Nevis
June 30-July 2, 2023
Every summer the mango trees are loaded with yellow, orange, pink, and red-colored fleshy fruit, that the island of Nevis is known for. Mango trees grow everywhere on the island and most people will have a tree or two in their yards. So, it's only fitting with 44 varieties of mango that there would be a festival celebrating the sweet and juicy fruit. Festivities begin on June 30 with a cooking class and evolve over the long weekend where highlights include mango eating contests and hands-on cooking classes all presented by international and local celebrity chefs. You'll try mango chutney, mango slaw, mango hot sauce, mango cocktails, mango ice cream, and more dishes with mango as the star since every course served will demonstrate the use of mango. For more info: https://nevismangofest.com/